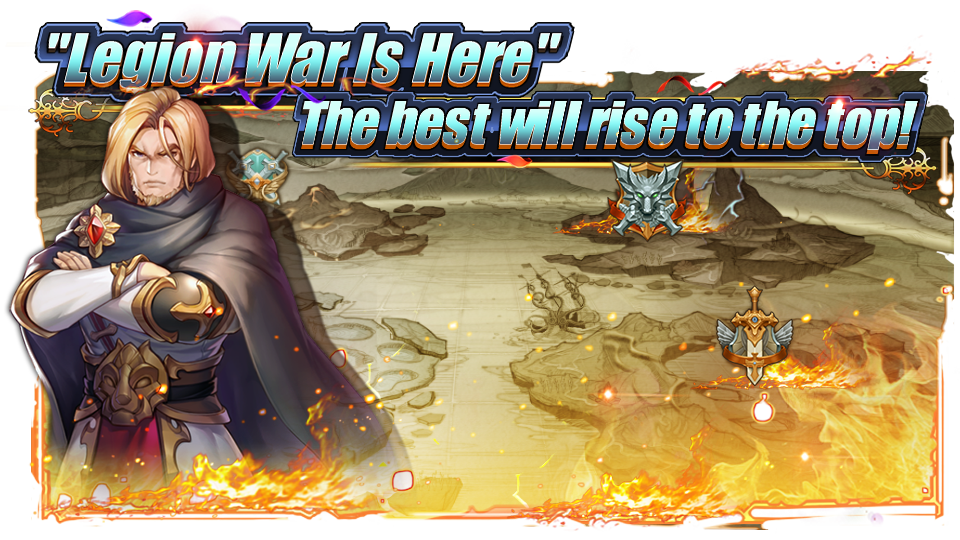 Legion is a group of players that join together to compete with other legions in four ways:
1. Pool individual player combat power to collect the most combat power in legion rank.
2. Team up with legion mates in legion expedition to overcome tough bosses and challenges for great rewards.
3. Participate in legion war's 3v3 CTF (Capture the flag) match to rank up your legion in the leaderboard, and seize territories that grant gold and ruby.
4. Fight for your survival in Unrivaled Match, and obtain huge rewards from your performance and legion's overall progress!
Legion can be unlocked when player reaches level 20. Legion can be upgraded from initial level 1 to maximum level 4. The higher level legion is, the more legion members it can have. Within a legion, there are three ranks, member, co-leader, and leader.